The Best Venue for Hire in Holborn
Welcome to Sway
---
If you're looking for the ultimate event experience, Sway is the venue for you. Our versatile and flexible space is designed to cater to any occasion, from a breakfast meeting to the ultimate late night party.
With five rooms spread over two floors and a maximum capacity of 920 people, we are the perfect choice for those seeking a full venue hire. But that's not all. Our in-house events team is dedicated to making your event a success, from concept to execution. Our specialist chefs are on hand to create a wide range of delicious dishes, with options to suit any dietary requirements. Whether you're looking for a sit-down meal or a casual buffet, we've got you covered. And with a host of entertainers at our disposal, we can help you create an unforgettable experience for your guests.
So why wait? Book your next birthday party, corporate event, or any other larger event at Sway today and let us take you on a journey you'll never forget.Have a scroll through some of our rooms to see what we can offer.
We have hosted events for industry giants such as Sky, ITV, and Diageo - you can read their testimonials in our corporate brochure.
Why not get in touch today for your bespoke quote? Simply enquire below, email us on [email protected] or call us on 0207 404 6114 to discuss your event requirements.
Bar & Kitchen
Located on the ground floor of the venue, this room is the perfect area for a welcoming reception. The space features quirky décor, comfortable seating and a cosmopolitan style open kitchen. Use the individual areas separately or combine them to create the perfect backdrop for any occasion, day or night – from breakfast meetings and day workshops, to late night parties with your own DJ.

Standing: 200
Theatre Style: 150
Cabaret Style: 55
Dinner/Lunch Dining: 200
Club Room
Located on the lower ground floor, the Club room is a great space for conferences or sit down dinners. With a separate entrance, its own private bar, PA & AV system and state of the art sound and lighting. Our head chef is always on hand to create bespoke menus for canape receptions, hot fork buffets, day delegate lunches and two, three or five course dinners. Designed with versatility in mind, use the space as a blank canvas and tailor it to suit your occasion.

Standing: 300
Theatre Style: 210
Cabaret Style: 55
Dinner/Lunch Dining: 160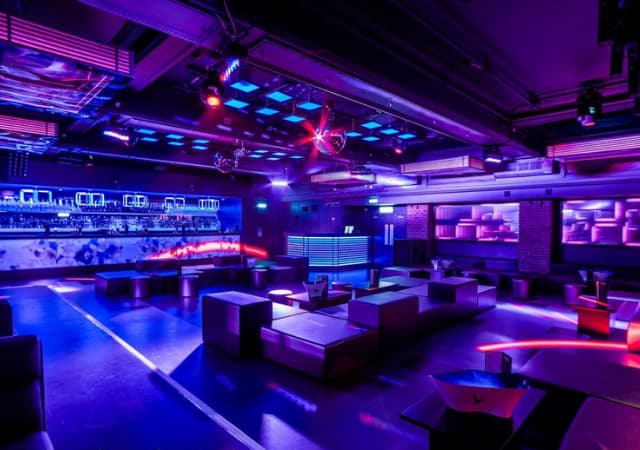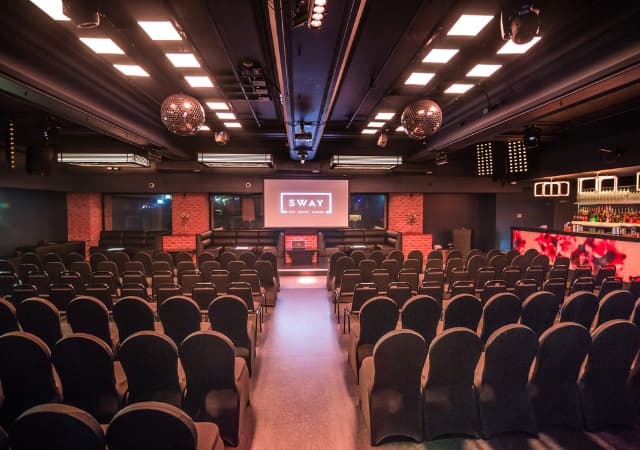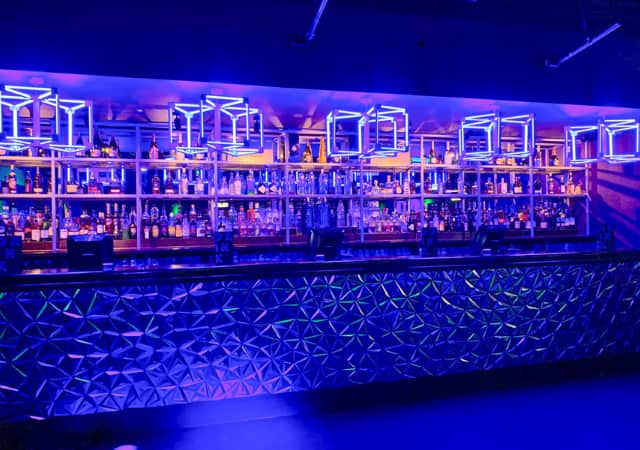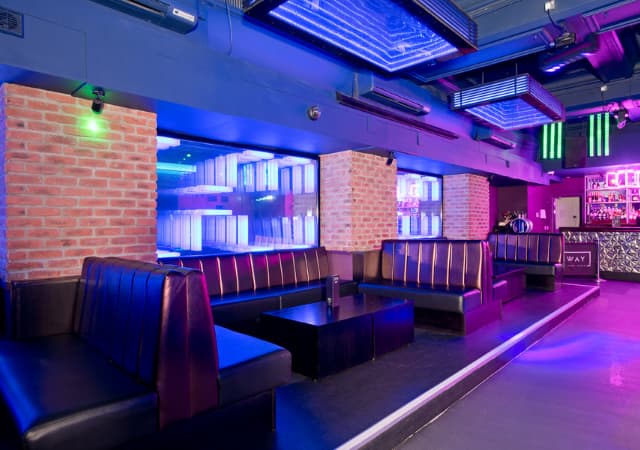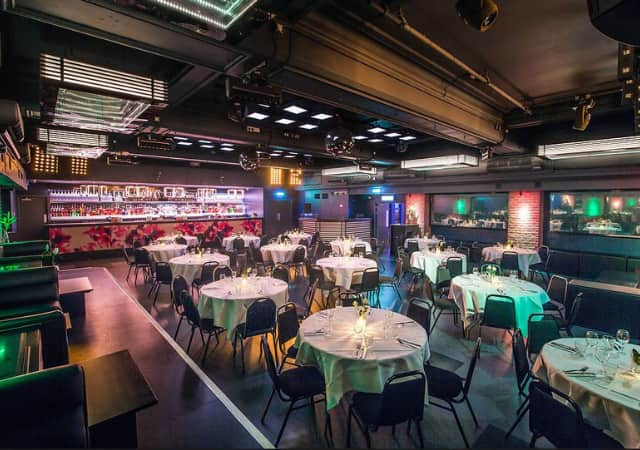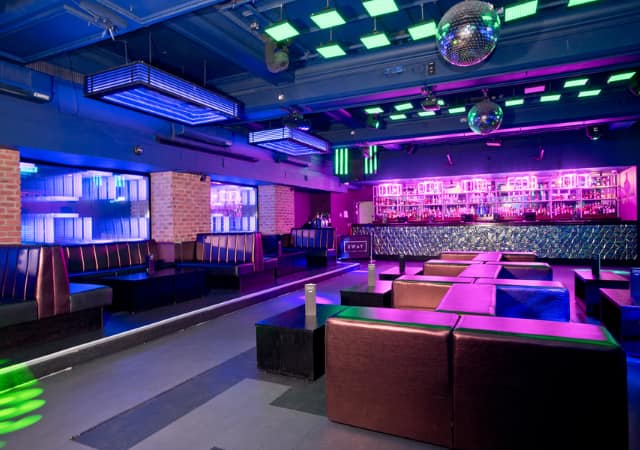 Cocktail Lounge
Located on the lower ground floor, the Cocktail bar is a chic, New York styled bar and lounge. Offering the ultimate in personal service and set in a stunning, eloquent private room. A spacious area complimented with plush booth seating means it can be transformed to meet your needs. The Cocktail Bar can be used in conjunction with three rooms; The Club, The Hide and Studio 61, boasting a total capacity of 721.

Standing: 250
Theatre Style: 110
Cabaret Style: 25
Dinner/Lunch Dining: 100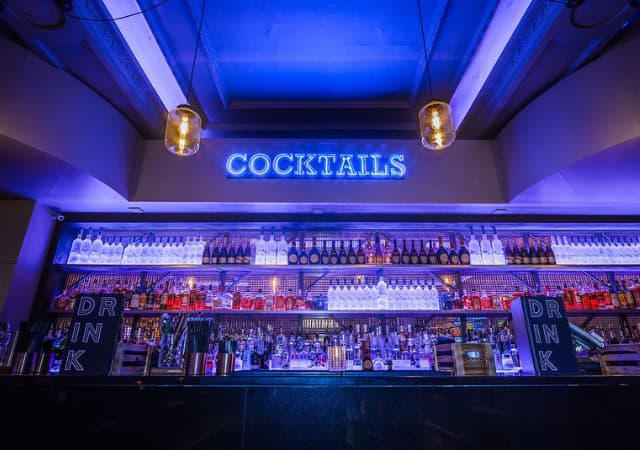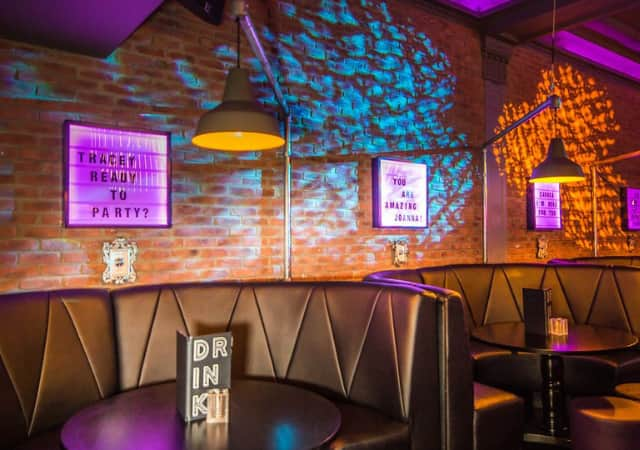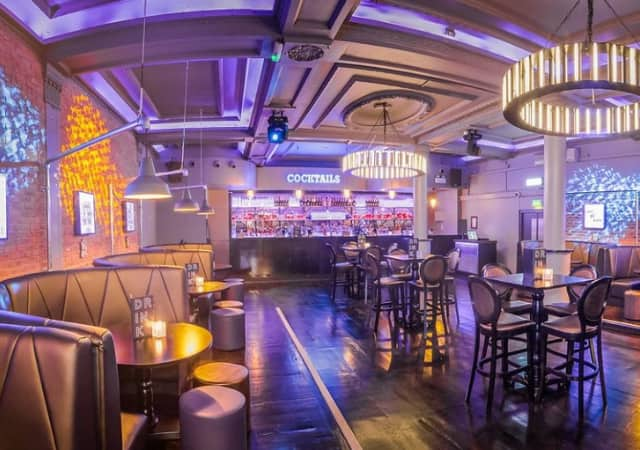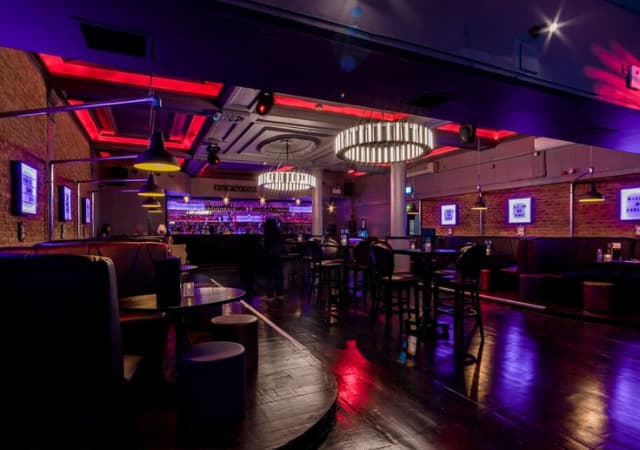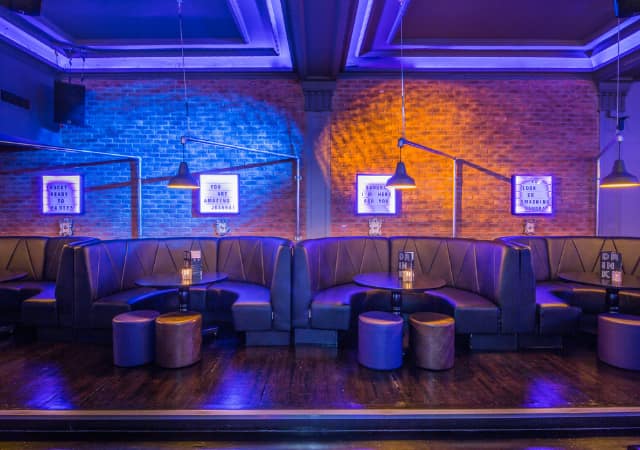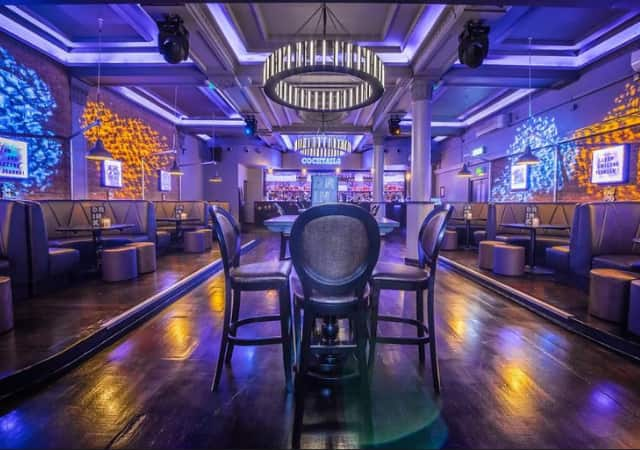 The Hide
Hide away in our opulent Hide Bar on the lower ground floor of Sway. Featuring its own private bar, the Hide offers a secluded intimate space for smaller parties or private corporate dinners. The room is accented with contemporary furnishing alongside atmospheric lighting which can be adapted to meet the needs of your event. An annexe room with a separate entrance, its own private bar, PA and AV system, and toilets close by.

Standing: 100
Theatre Style: 30
Cabaret Style: 10
Dinner/Lunch Dining: 25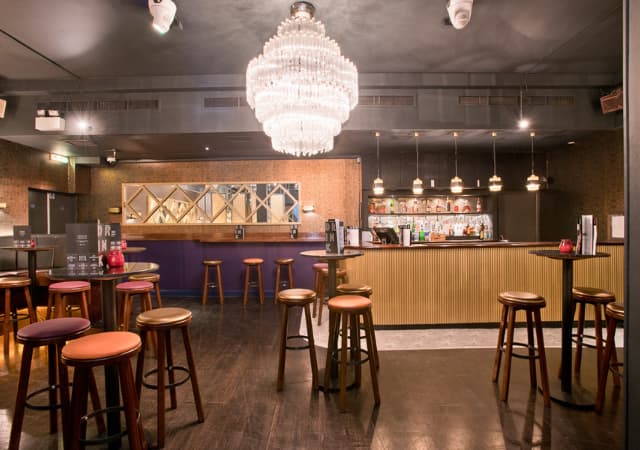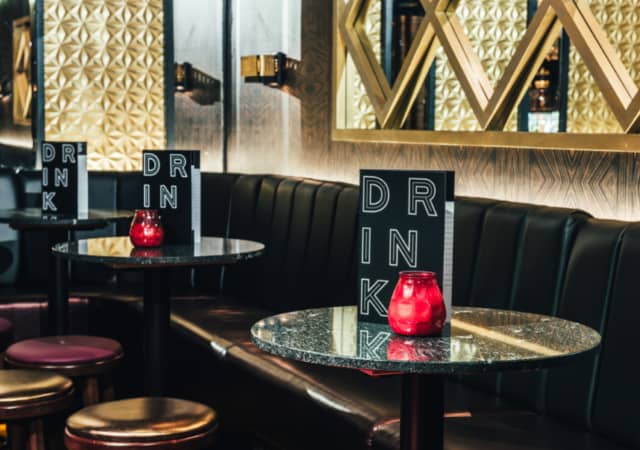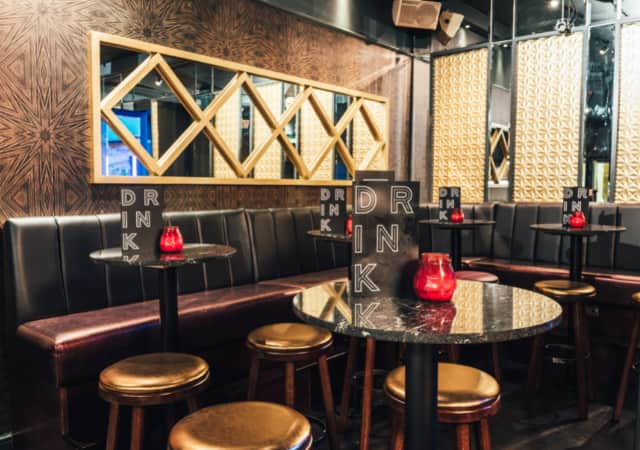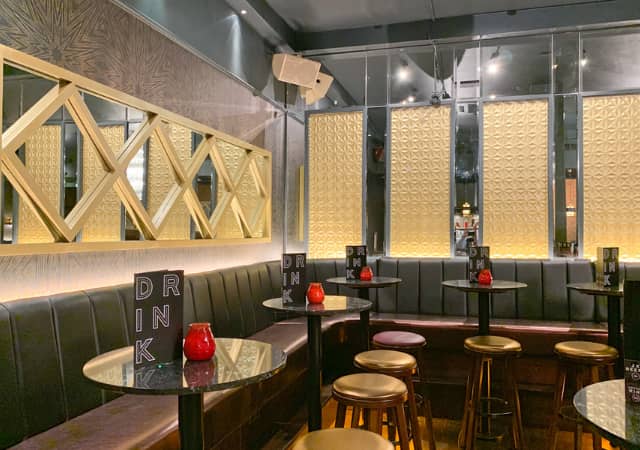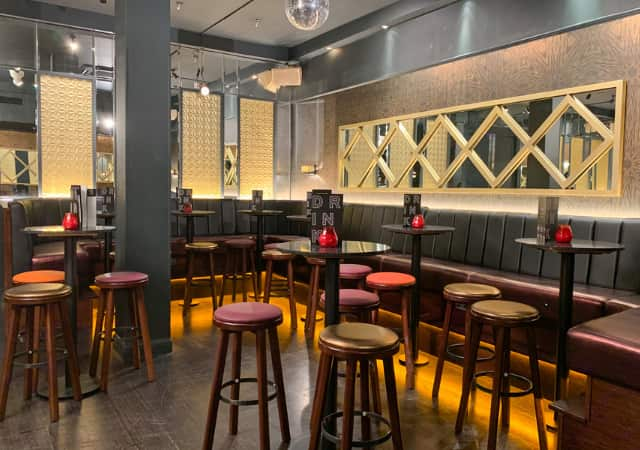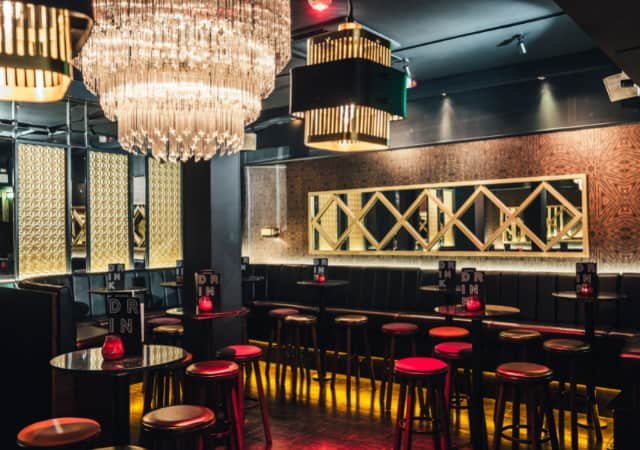 Studio 61
Catch your best side in Studio 61. Located on the ground floor with a private entrance, cloakroom and bar, it is our most intimate space providing exceptional privacy and exclusivity. Suited for smaller gatherings or, combined with the Cocktail Bar next door, an ideal breakout area for delegates. You will also find the unique décor a real talking point!

Standing: 70
Dinner/Lunch Dining: 20