Bottomless Thursdays in Holborn
Enjoy Unlimited Pizza and Prosecco for just £25!
---
You read that right: Bottomless Prosecco & Pizza for £25 per person! Upgrade to Pornstar Martini's for just £10 extra per person - the most popular cocktail EVER is now part of our Bottomless Thursdays offer.

We wanted to give you something extra this year, and we can't wait to tantalise your taste buds with the best tunes from our in house DJ, beautiful pizza, washed down with the purest Pornstar Martinis for only £35 - staggering!

The whole table must participate in the same drink offer, but then, who wouldn't want to?

No need to rush off somewhere?…No problem, that's why you can stay on your table for the evening should you wish to.
Plus our Thursday night DJs will get the party started with the biggest and best pop tunes and an unforgettable atmosphere!
Just let us know.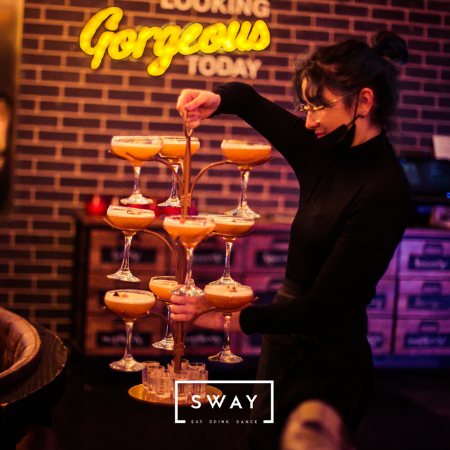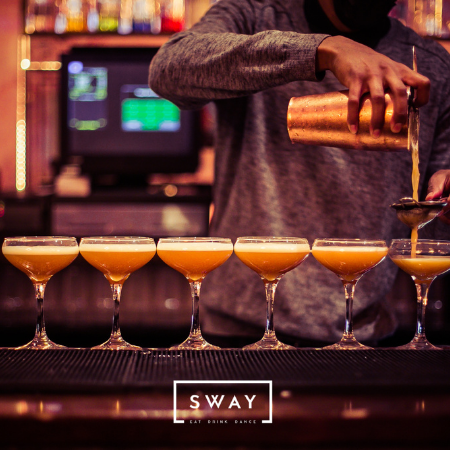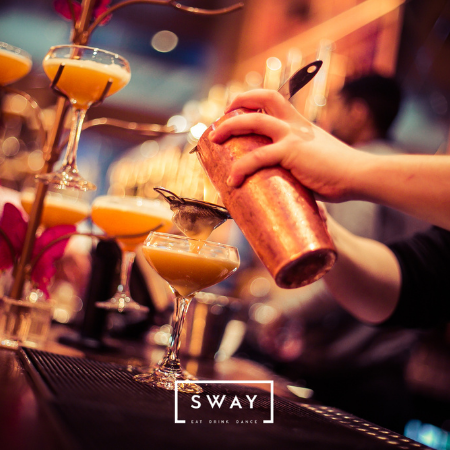 Pizza Dishes
🧡 Nice and Spice
🧡 The Yankee
🧡 Margherita (V)
🧡 Meat your Match
🧡 Give it Jackfruit (V)
We can also offer Vegan Pizza, please ask your server for available items.
Calorie information can be found at the bottom of this page.

If you are not up for a night of tantalising orange goodness, we are offering Bottomless Prosecco & Pizza.
You'll be warmly greeted by a member of our team who will take you to your table and begin your bottomless pizza and fizz experience.
Our team will ensure that your glass is filled and your plate is never empty throughout the duration of your 90 minute stay!
T&Cs
T&Cs apply:
Bottomless Thursdays consists of unlimited pizzas and unlimited glasses of Prosecco (125ml Glass) for 90 minutes.
You can upgrade to Pornstar Martini's for an additional £10 per person. The whole table must be taking part in the same drink offer.
Your drink and food will be replenished once they have been finished.
The 90 minutes of Bottomless Thursdays start from the time of your booking.
Bottomless Thursdays is pre-booked only and may require a deposit to confirm the booking.
Deposits if paid are redeemable towards your bill. Deposits will be forfeited should you decide to cancel your booking.
18+ applies and drinking to excess will not be permitted and participants are required to drink responsibly at all times.
Price is per person and drinks cannot be shared.
Management reserve the right to withdraw this offer at any time and without prior notice and reserve the right to refuse serving alcohol to any participant at any time without notice.
Calorie Information
Nice & Spice
This one packs a punch. Tomato sauce, spicy beef, spicy 'nduja pork paste, green peppers, onion and chillies, with mozzarella, Cheddar and Cajun spice. - 1170kcal

The Yankee
Pepperoni, mozzarella and Cheddar. - 1133kcal

Margherita (V)
The classic. Tomato, mozzarella and Cheddar. - 886kcal
Vegan option available. - 885kcal

Meat your Match
Pepperoni, spicy beef, smoked bacon and pulled chicken with mozzarella and Cheddar and Cajun spice. - 1309kcal

Give it Jackfruit (V)
Pulled jackfruit in BBQ sauce with mozzarella, spring onion and coriander. - 1142kcal
Vegan option available. - 1060kcal